The office Christmas party is a day many employees look forward to. Except, of course, the person who's in charge of organising it. So to help, here are five things that every great party needs to have.
1. First of all, providing your line of work doesn't dictate otherwise, it's always a good gesture to let the party eat into part of the working day. That way, all members of staff will be involved and the morale will be a lot better than if you're taking up an evening of their time close to Christmas.
Office Christmas Party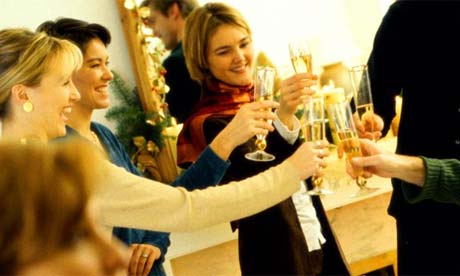 Great Office Christmas Party
2. Next, you need a structure to the day. Do you want to have party games at the office, followed by a Christmas lunch that bleeds into an evening of socialising? Or would you prefer to have a late afternoon/evening meal followed by a disco of some kind? By deciding on a rough outline of how the day will unfold, it'll be easier to find the other pieces.
The office Christmas
3. The most important ingredient of the day will be the Christmas party venue you choose. Some people like to have it at the office, or at least incorporate the office in part of the day, while others prefer to get as far away from it as possible. If you're going the route of the latter, make sure you find somewhere that's in a good location for other bars (in case you move on later in the evening), is easy to get to and from, can cater for a group of your size and is available on the day you want it. Book up early to avoid disappointment and stress.